Massage Therapy in Perth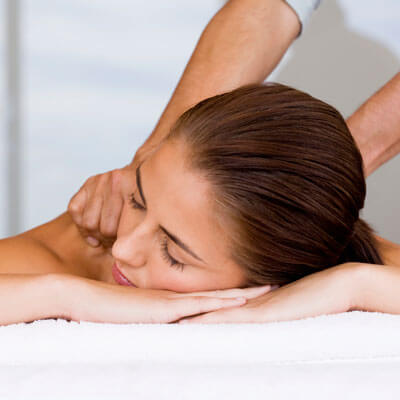 Whether you're seeking relaxation or relief from discomfort, massage therapy can help you achieve your particular goals.
Appointments That Are Convenient for You
Professional massage therapy is offered at affordable prices here. And getting a message is more convenient than ever as you can book a massage at a time that works for you. We are open for massage on Saturday and Sunday for extra ease of use for our patients.
Why not enjoy a healing remedial or sports massage to wind down over the weekend? We are proud to be one of the only sports massage clinics in Perth open on weekends. This service provides convenience and benefit to our patients requiring massage that find it difficult to fit in an appointment during the week.
If you are feeling tired, sore or stressed out, massage can help to relieve your symptoms and pain. Contact our remedial massage and sports massage therapist for a body overhaul to de-stress, detox, relax tight muscles and relieve joint pain.
Experience a Natural Form of Alternative Therapy
Massage is a highly effective, natural alternative therapy for pain relief, injury management, general relaxation and stress relief. Through the therapeutic manipulation of muscle and other soft tissues by applying pressure, friction and by targeting specific trigger points, massage techniques work effectively.
No referral is required to get a massage here. We have eftpos® available. You can claim your health fund rebate with us, though please note that will depend on whether an individual massage therapist is a provider for your health fund.
Get to Know Our Massage Therapists
One reason that massage is so easy with us is due to our number of practitioners. There are eight massage therapists on our staff, each with their own unique form of expertise. All are fantastic at what they do, and our clients love them. Click on each name to learn more about a particular massage therapist!


Massage Therapy Perth WA | (08) 9204 1010