Leeloo Yang
Physiotherapist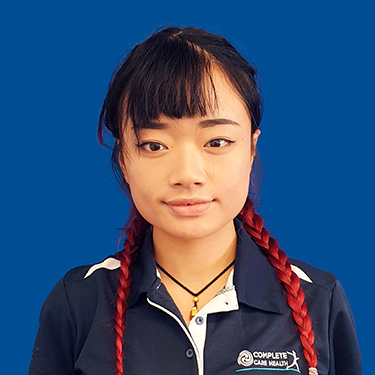 To prepare for her career in physiotherapy, Leeloo earned a Bachelor of Science (Physiotherapy) from Curtin University. While there, she obtained considerable experience in remedial and sports massage from working in both clinic and gym settings on a part-time basis.
To further her education, Leeloo has also completed Pilates Matwork Level 1-3 and Equipment Level 1-4 Course with the Australian Physiotherapy and Pilates Institute (APPI) in early 2018.
Caring and compassionate, Leeloo works hard to get the best possible results for her patients. She finds it fulfilling to help those with acute and chronic musculoskeletal conditions. In particular, Leeloo enjoys assisting those with spinal pain, sports injuries and occupational health issues.
Patient education is also an important part of her treatment style. Leeloo is passionate about promoting an active lifestyle and teaching exercises for strength, conditioning and self-managing strength exercises.. One of her main objectives is to help patients perform their everyday tasks pain-free so they can enjoy a high quality of life.
Her treatment techniques include the following:
Soft tissue work
Dry needling
Kinesio-taping
Postural assessment and alignment
Mat based exercise program
Pilates Reformer based exercises
Leeloo has expertise in the following areas:
Sports injuries
Spinal pain
Lifestyle postural issues
Repetitive strain injuries
Outside of the Office
When she's not working, Leeloo spends much of her time investing in self-development and gaining various life experiences. She also enjoys staying fit by engaging in exercises that are both physically and mentally challenging. These include horse riding and rock-climbing.
Contact Complete Care Health today to schedule an appointment with Leeloo!
EXPLORE PHYSIOTHERAPY »

Leeloo Yang | (08) 9204 1010