Hypnotherapy in Perth
Whether you're coming to us having tried hypnotherapy in the past or are looking forward to giving something new a go, we're here for you. Our trained and experienced hypnotherapist will be with you every step of the way to explain the process and help you feel relaxed and at ease during your time with us.
What is Hypnotherapy?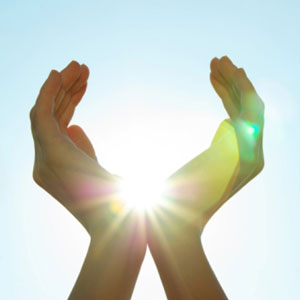 Hypnotherapy is a clinical treatment which utilises the problem solving section of your mind to resolve habits and get rid of unwanted behaviours. When we have a problem, many of us become stuck in a negative pattern of thinking. Hypnotherapy is an effective way of lifting us out of that pattern, and rapidly re-wiring our brain.
Although it may initially sound daunting, Hypnotherapy is known to be more relaxing than some other therapies, in the way that you have a choice to talk as much, or as little, about the problem as you would like. Progress can still be made without having to dig too much. It is also often the case that the problem you are experiencing is really the tip of the iceberg; there may be unconscious underlying reasons behind it.
During a session you are awake and aware as you normally are during the day. Most people report that they didn't feel 'hypnotised', and that's perfectly normal, as hypnosis is a natural state that we experience many times daily–think of a time when you've felt 'zoned out' reading a great book or watching a film-that's what we'll aim to achieve. While you're in this state, your therapist will assist you in resolving problems that you may not even be aware of.
A hypnotherapy session usually lasts 30 minutes for children, or 60 minutes for adults. Usually, you will see change by the second session, and it may take up to 5 to get the results you want, however, 2-3 sessions is the average amount needed. Before entering a state of hypnosis in each session, we'll discuss your goals and set intentions. When you've finished, we'll also provide you with practical exercises you can take home to continue your healing and problem solving.
The more you are ready and prepared for change, the more likely you are to get results. Most people respond well to hypnosis, if not now, then at a later stage. Research shows hypnosis is most effective for the following conditions: Insomnia, IBS, Phobias, Anxiety, Pain relief, Migraines, PTSD and trauma.
You can visit us for help with problems and conditions including, but not limited to:
Sleep troubles and insomnia
IBS
Certain phobias
Depression and anxiety
Quitting smoking
Weight Loss
Pain relief
Grief
Chronic headaches or migraines
PTSD and trauma situations
And more
After a session, patients often report feeling relaxed and very positive. They feel that they were aware during their session and fully in control of what was happening or being discussed and worked through. If at any time you begin to feel uncomfortable during a session, you can let your therapist know straight away.
We're happy to work with patients of all age who we believe can be helped through hypnotherapy. When a child may benefit from our care, we'll invite the parent to be fully involved to get a better understanding of what care will look like. We understand as a parent, you'll have concerns and questions-we're here to answer them all. Common reasons for children to seek hypnotherapy include behavioural troubles, problems at school and even stress or anxiety.
Learn More Today
We'd love to meet you and learn more about your goals. If you'd like to learn more about hypnotherapy, contact our practice today to get started and book your first appointment. We look forward to welcoming you to our practice.
CONTACT US »

Hypnotherapy Perth WA | (08) 9204 1010