Hayden Reid
Physiotherapist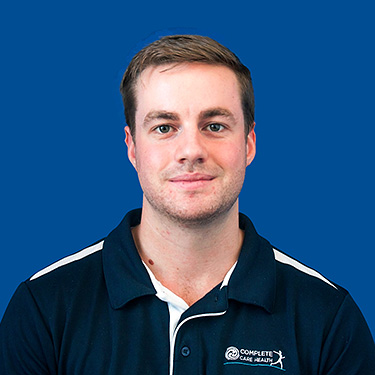 Hayden graduated from Curtin University in 2018 with a degree in Physiotherapy.
He has had experience in treating clients with a variety of musculoskeletal conditions such as:
Back and neck pain
Shoulder, knee and hip joint pain
Muscle strains
Ligament injuries
Tendon injuries
Nerve pain
Osteoarthritis
Hayden has experience working in private practice as well as in hospitals treating people across all lifespans from young children to the elderly.
As an experienced Physiotherapist with Complete Care Health, Hayden is well equipped to apply the latest evidence-based knowledge to give his patients the most holistic care possible.
Hayden is passionate about helping his clients get back to doing the things they love and living healthier and happier lives. He strives to assess each individuals' problems and develops a thorough treatment and management plan.
Treatment techniques:
Dry needling
Joint mobilisation
Soft tissue massage
Taping
Therapeutic exercise
Education about self-management strategies
Outside of work, Hayden likes camping, hiking and going to the gym.
Call or email today to make an appointment with our physiotherapists in Perth at Complete Care Health.
EXPLORE PHYSIOTHERAPY »


Hayden Reid | (08) 9204 1010