Egert Ertel
Massage Therapist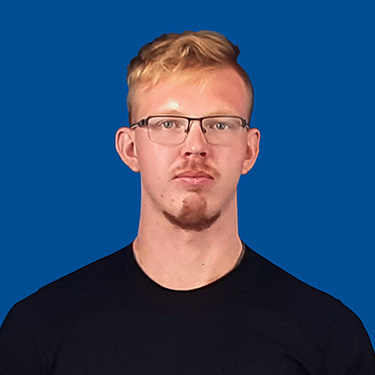 Egert graduated from the Australian College of Sport and Fitness with his Diploma of Remedial Massage Therapy with a special interest in Sports Massage.
His interest in massage therapy initially began when he himself was an athlete doing track & field events as well as playing basketball and soccer. He has been around the sporting community, in Australia and his native Estonia for many years. He decided to dedicate himself to helping others to achieve their goals, help them to overcome muscular problems and speed up recovery time.
He has worked with many Australian rugby and footy teams and has a long lasting partnership with Powerlifter Rait Sagor, who himself is also originally from Estonia. He provides him with ongoing remedial massage care whilst both living in Perth.
Egert's approach to treatment is to look at each patient's individual needs and will conduct an assessment and discuss treatment goals to ensure each person's goals are met. He will discuss the long term goals for his patients and create a customised treatment management plan to help his patient's, whether pro-athlete or weekend-warrior to return to optimal fitness as soon as possible.
Treatment techniques include:
Deep Tissue massage
Remedial massage
Sports massage
Myofascial cupping
Functional release cupping
Swedish/ relaxation massage
Areas of expertise:
Neck and shoulder pain
Upper and lower back pain
Sports injuries
Sport recovery
Tennis and golfer's elbow
Repetitive strain injuries
Postural misalignments & functional imbalances
Outside of work Egert enjoys playing basketball and soccer for fun and to stay physically fit and active.
Call or email today to make an appointment with our massage therapists in Perth at Complete Care Health.
MASSAGE THERAPY »


Egert Ertel | (08) 9204 1010